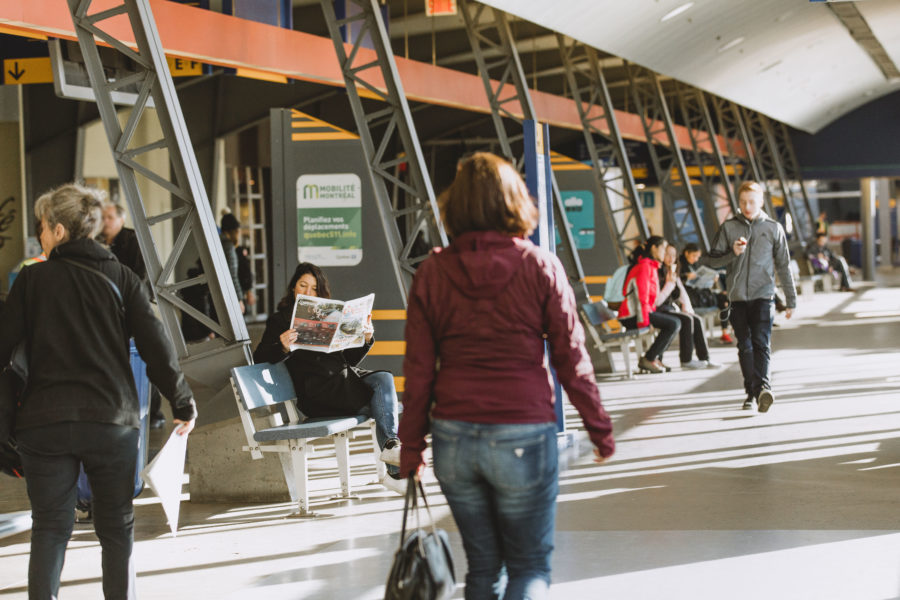 Each year, back-to-school season is expected to come with its share of challenges. Buying school supplies, choosing the right backpack, being disciplined for homework time, managing the new route…
Mobility Montréal can help you with one of these challenges: planning your route!
Tools to make trips easier
There are numerous roadwork sites in the Greater Montréal region. Whether you travel by bicycle, car or metro, properly planning your trips is necessary, especially during back-to-school season. Mobility Montréal offers a range of tools that can help you plan your route… and find peace of mind!
Tips
Download the free Chrono application to know exo, STL, RTL and STM schedules in real time. The trip planner will help you choose the most efficient type of public transportation and the best route to reach your destination.
Vélo Québec provides a free map of the metropolitan region bikeways. The map is a reference guide to find on-street bikeways, bicycle paths and multipurpose paths, among other things.
Before hitting the road, make a habit of locating roadwork sites with the Québec 511 interactive map, then plan your route with the Google Maps or Waze application.
The online carpooling service offered by exo is both economical and ecological. You can find one or more carpoolers with this easy-to-use and free service. Why travel alone when you can do so in good company?
Planning your route is the best way to travel. Find all the tools you need here.
Good back-to-school season!